Hosted by the Cyber Security and Technology Crime Bureau (CSTCB) of the Hong Kong Police Force and joined hands with more than 60 supporting organisations and cyber security companies, will take the theme on technology application and cyber security to provide a series of exciting activities for the participants.
Cyber Security Innovation Challenge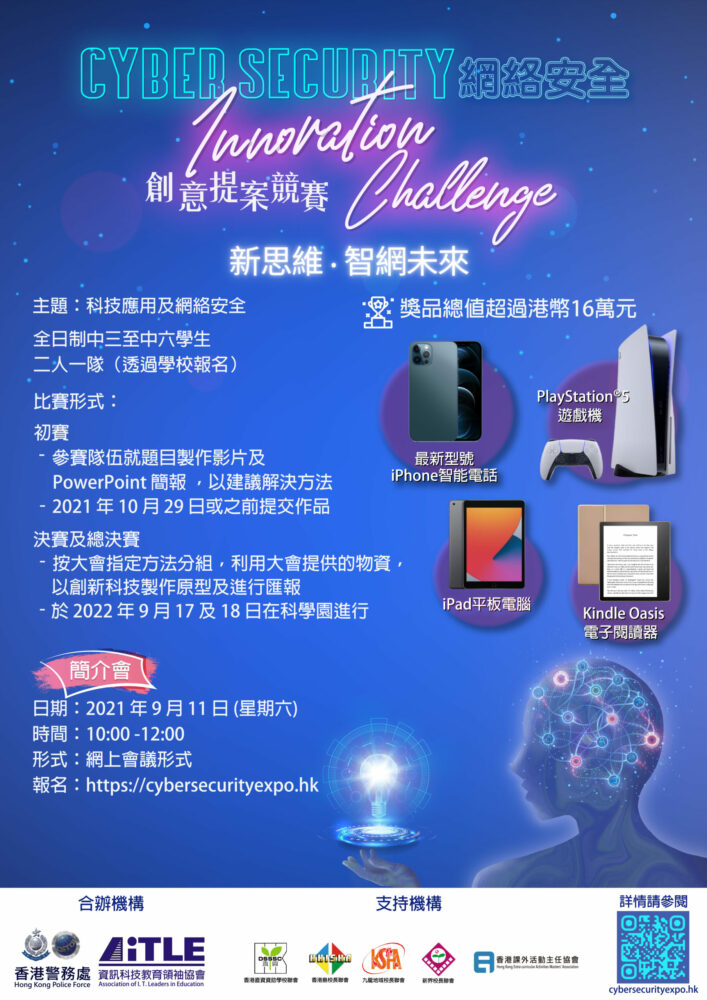 Under the theme "Technology Application and Cyber Security", this competition encourages students to formulate innovative and practical solutions through the application of technology and thorough consideration of cyber security at the same time.
The two-month Cyber Security Innovation Challenge has attracted the participation of 336 school teams (672 secondary students in total). After the preliminary selection, 45 school teams have successfully entered into the final contest. The final contest and award presentation ceremony will be held at the "Cyber Security Expo 2022" on 17 and 18 September 2022. Please stay tuned!
Cyber Security Robotics Competition
This competition rallied 16 secondary school teams, who are required to design and code their robots, and compete with each other in the competition field at the "Cyber Security Expo 2022".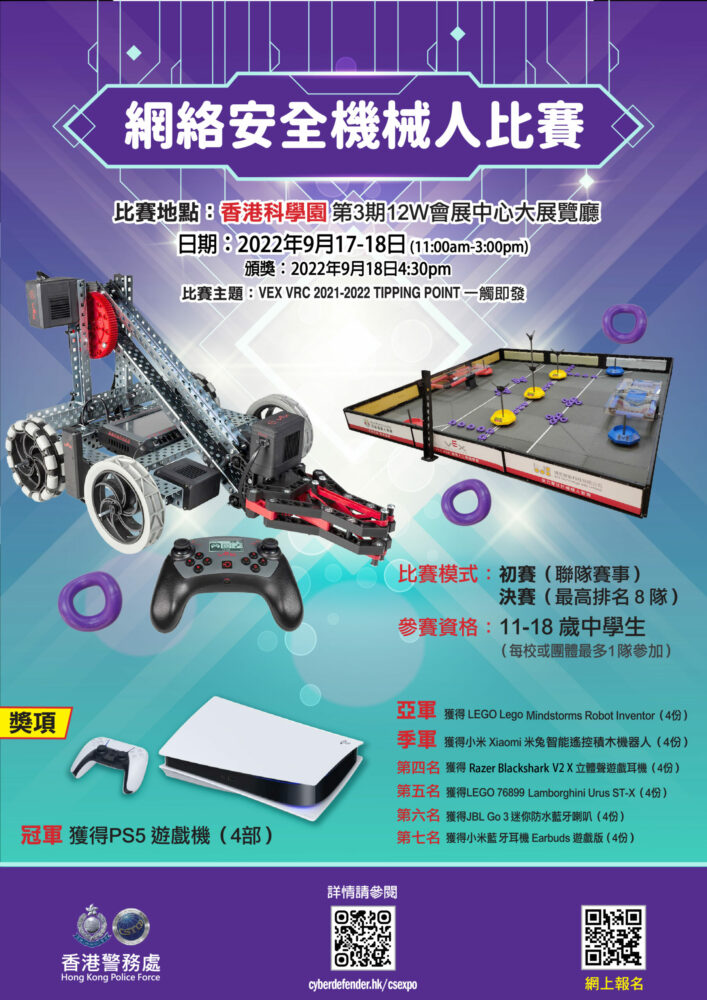 Other exciting activities

Cyber Security and Technology Exhibition Booths






Bouncy Castle & Game Booths